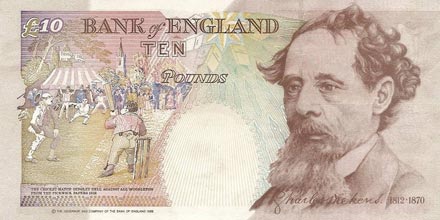 From 1939 to 1945 Great Britain led the world against German fascism
Be a Winner:
Vis

it the

Great British coastal defences

and

Bletchley Park

Celebrate the

RAF Dambusters

and the enjoy

music of freedom

for the

Liberation of Europe 1945

We're replacing dangerous €URO banksterism with
Great British Traditions
Enjoy a Great holiday from the UK and be OK!


3 day family

Sword Beach Cruise
£23

return
fare
Love
Life

Dear friends of Great Britain,
Great Britain is for World Peace and International Friendship. We always have been
and we always will be. William Shakespeare entertains the world. Isambard Kingdom
Brunel connects the world. Charles Darwin explains the world. William Wilberforce
set the world free. Sir Winston Churchill saved the world from fascism. Clement
Attlee showed the world how to live in peace and provide for the needs of
everybody sustainably with our National Health Service and Great
British Railways.
The Bright family today promote Great Britain to the world for peace. We work for
our global foundation brightconnections to explain why the UK=OK and to stop
all risk. We promote global sustainability in all fields of human endeavor.
Travel, Health, Education, Nutrition, Employment; all are interconnected and are
interdependent. Great Britons have always worked to bring happiness to the
world and prevent conflicts. Great Britons like Shakespeare who entertain
the world. Great Britons like Brunel who sustainably connect the world
for everyone. Great Britons like Darwin who share scientific knowledge
so that billions of lives are saved with medical understanding. Great Britons
like Sir Winston Churchill and all HEROES of Her Majesty who defend World
Peace and Freedom. Great Britons like Attlee who organise social and economic
life so that there can be equality of opportunity for everyone in the world today.
I commend the work of Great Britons to the world and I work to promote Great
Britain and Great British values of World Peace, Freedom and Democracy all
over the world as well as in Great Britain. Current politicians must tread very
carefully to respect our Great British HEROES and restore World Peace
together with our Commonwealth and Allies Russia and China, just
like we did before from 1939 to 1945.
Enid Valerie Bright was a Great Briton and we shall all miss her very much.
Best wishes to you all, all over the world.
Paul Bright
UK
OK

We're leaving the EU and we're bringing back Great Britain!
Great British Rail and Sealink ferries, Great British Public Houses,
Great British Universities and Great British Bed&Breakfast! JOIN TODAY!
We're replacing dangerous €URO banksterism with Great British Traditions.
Enjoy a Great holiday from the UK and be OK!
3 day Sword Beach Cruise £23 return fare
Love
Life
STOP
RISK
UK
OK
Welcome to our Green and Pleasant land
People rule our World





Welcome back to the REAL UK where you'll be OK!
Local councils are now prioritising people before
profits with SAFE communities for People.
Now with NO deadly €URO CARS allowed
people can walk, cycle and enjoy FREE
mobility for all with our Great British
mobiliy buggies and connecting
Great British Public Transport.
~
Green trees and Great British Public Transport
to the beach is now available for all in the UK.
~
Safe Travel is for everyone.
~~~~~~~~~~~~~~~~~~~~~~~~~
YES: The REAL UK will SAVE the WORLD (again)
YES: The REAL UK is OK and you are WELCOME
YES: UK=OK SKY BBC Guardian Press RT Pravda
YES: We have ships sailing for YOU:
HM Royal Megayacht Travel Service
means no cars required: trains connect



Lerwick ~ Aberdeen ~ Newcastle ~ Hull Cleethorpes ~ Harwich





Plymouth ~ Bournemouth ~ Portsmouth ~ Brighton ~ London

STOP RISK is a not for profit campaign
to make the UK=OK for everyone based on
Sustainable Communities working together;
YES: Sell your car and help SAVE the World
as well as helping to SAVE THE NHS & UK
Sell your car and JUST SAIL AWAY to enjoy
GREAT day trips to Sword Beach in France.

There is no need for a car as the ship sails direct
to the beach and there are no roads to cross.

Onward travel connectios to any railway
station in Eurasia is available at all ports.

Save money with an Inter-rail pass.

We're all OK in the UK and we're open for
business: Equal under God and our Queen.

We're saving the NHS and Public Services.

By removing danger from our roads and
travelling sustainably together by Bicycle,
Buggy, Bus, Tram, Train and Ship we can
enjoy more spending on Public Transport
which means MORE JOBS IN THE UK
and MORE MONEY for local spending
so that everyone will be better together

"sell your car and enjoy a better life"

Jobs=Cash+Health+Homes+Travel+
Megayachts & Megatrains 4U & for all
Happy Family Travel together
& no need for Oil, Cars or wars
and excellent jobs for everyone.




We promote Trade Unions
and excellent Public Transport.

UKOK.fr.gd is a completely not for profit organisation.
We promote World Peace with Global Travel and Migration.

With our sustainable management consulting services we
offer all governments and local authorities as well as businesses the
opportunity to improve life for all customers and increase sales
meaning more jobs, homes, travel and health for all.

We promote practical solutions for
the UK to be really OK for everyone.

WE GIVE YOU MORE:
Jobs, Homes, Health, Pensions
Education, and GREAT Travel.

Replacing cars with bicycles, trains, ships
and local bus services is an excellent and practical
way to stop depending on dictatorship oil which means
we can immediately WIN MORE BUSINESS for the UK
with GREAT BRITISH RAIL AND SEA CONNECTIONS.

As we STOP road RISK we save millions of lives
both by not needing to fight for oil and by avoiding accidents
on the roads. Overall 12 Million lives can be saved as well as
60 million serious injuries avoided each decade by stopping risk
according to the United Nations Road Safety Fund.

Working together we support the United Nations Decade of
Action for Sustainable Development to ensure that all the
United Nations Millenium Goals can be achieved.

Our UK (United Kingdom) is
One Kingdom: OK for everybody.

The UK is OK For Real Global Democracy.


People
FIRST
Love
Life
STOP
RISK
We campaign for a really free world where everyone is respected.

We promote a UK which is OK for everyone both in the UK and
worldwide. Our Project is Global and applicable to all Nations.

Sustainability means FREEDOM from dependency on imports which
are very dangerous. Instead of importing cars and fuel we use local
public transport which provides local jobs in every location.

Local Public Transport = Local Jobs in every location.

Local Jobs mean local spending so more tax can be paid.

We deliver local spending and a virtuous cycle of GROWTH.

With no need for any public spending cuts the UK will be OK
and can trade more freely with the commonwealth as
well as the new, rapidly growing, markets.

We promote FAIR, free trade with no EU interference.

The UK is OK and everyone is welcome in our open
economy of PROSPERITY AND FREEDOM FOR ALL.

Fairness and FREEDOM depend on FREE TRADE UNIONS
like the RMT and fellow affiliated TRADE UNIONS defending
the rights of all workers equally. Migration is not a crime as
explained by PADDINGTON BEAR of the UK=OK:



The UK can truly be OK for everyone, today!

You can sign up for campaigns we support
such as Global Trade Unionism here

Details of one Global campaign for equality:
Philippines: Drop the charges against union leaders
In partnership with the Kilusang Mayo Uno (KMU),
an independent labour center in the Philippines promoting genuine, militant and anti-imperialist trade unionism.
Warrants of arrest have been issued for three of
Kilusang Mayo Uno's National Council members
and one of its regional leaders. Roy Velez (KMU-National
Capital Region chairperson), Amelita Gamara (KMU-NCR deputy
secretary-general) and Ronald Ian Evidente (KMU-Negros spokesperson)
have all been charged of fabricated crimes in connection with the activities of the
rebel group New People's Army. 

Meanwhile, Hermenegildo Marasigan
(vice-chair of the Pagkakaisa ng mga Manggagawa sa Timog
Katagalugan or Pamantik, KMU's Southern Tagalog chapter)
was charged in relation to an alleged scuffle that broke out in
an anti-militarization protest in Laguna province. 



The accusations against them are false.

Criminalizing trade-union leaders is an act of harassment
to hinder them from carrying out their trade-union activities.
It is part of the Philippine government's counterinsurgency program
called Oplan Bayanihan, which hinders workers from practicing
their right to freedom of association.